Runs a red light nearly knocking some bloke over then has the nerve to stop and headbutt the innocent pedestrian.
Bloke needs finding and locking up.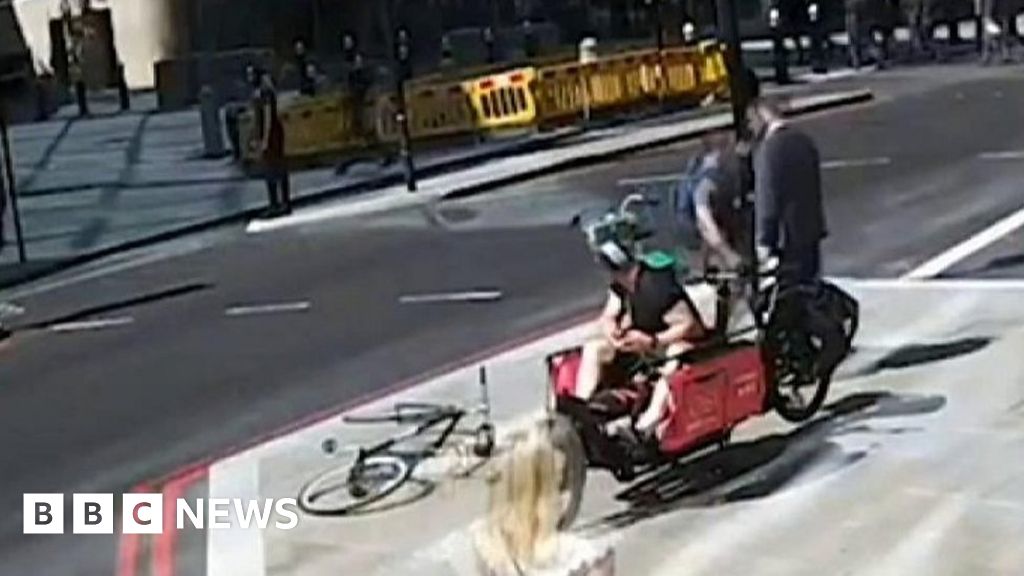 The cyclist ran a red light in the City of London, narrowly avoiding hitting a pedestrian who was crossing the road.
www.bbc.co.uk
Also there's a wad in a mini skirt at 14 secs of the video.