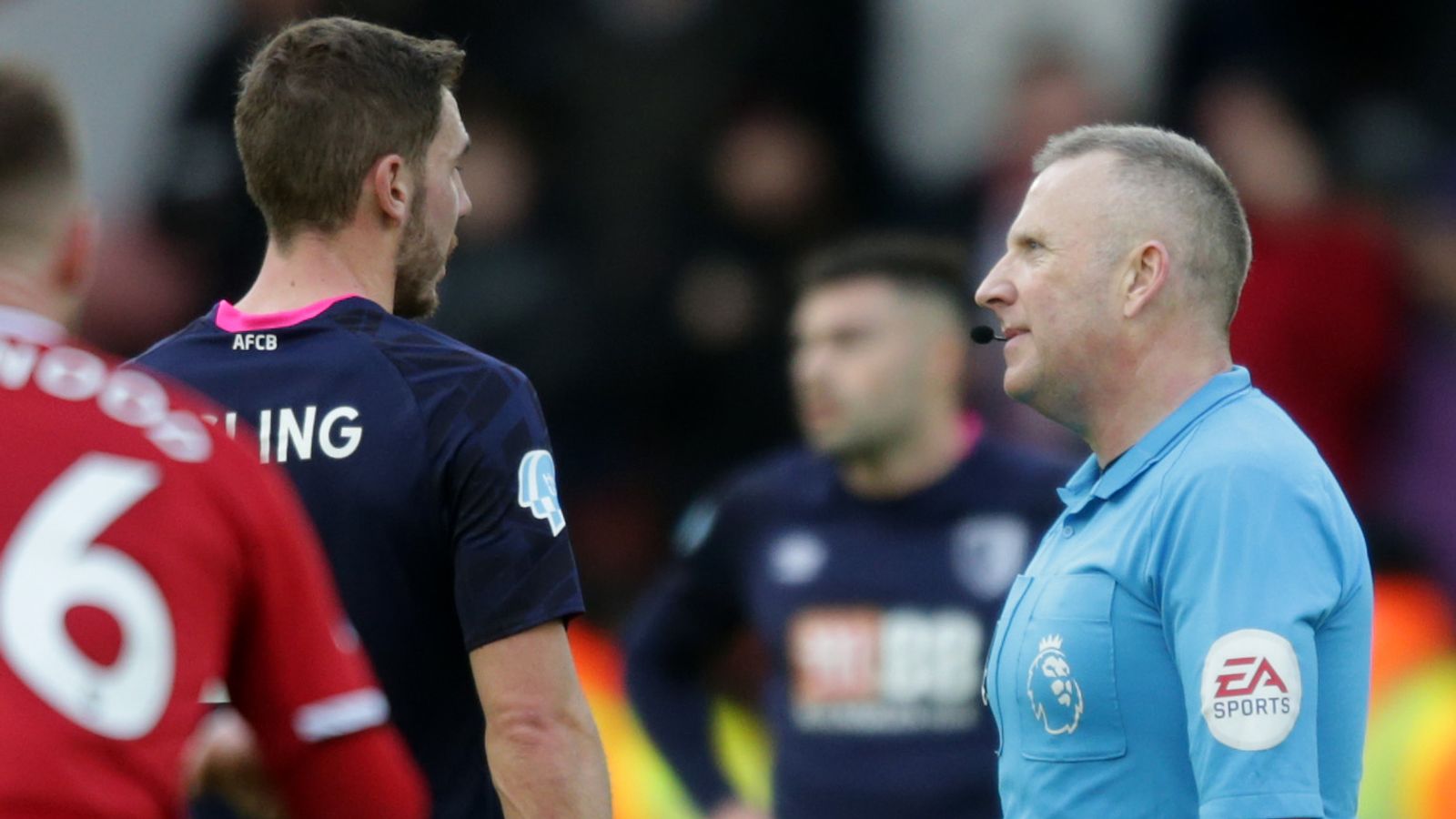 The Premier League will not take any action over remarks allegedly made by referee Jonathan Moss during Sunday's game between Sheffield United and Bournemouth.

www.google.co.uk
What an absolute flange you are son. Players get mucked into refs game after game showing them zero respect.
Wish more refs would respond like this actually. The constant bitching about refs by fans and players is pitiful really.
Think one or two need to look at how cricket and rugby players as well as fans conduct themselves.