Now, I happen to like Pineapple on PIzza.
I've found out today one of the reasons why it ended up there.
Pineapple contains bromelain which is a meat tenderiser so pineapple and pineapple juice are often used as a marinade to make cheap pork used on pizza a little less chewy.
So there you go.
That I can live with, but this...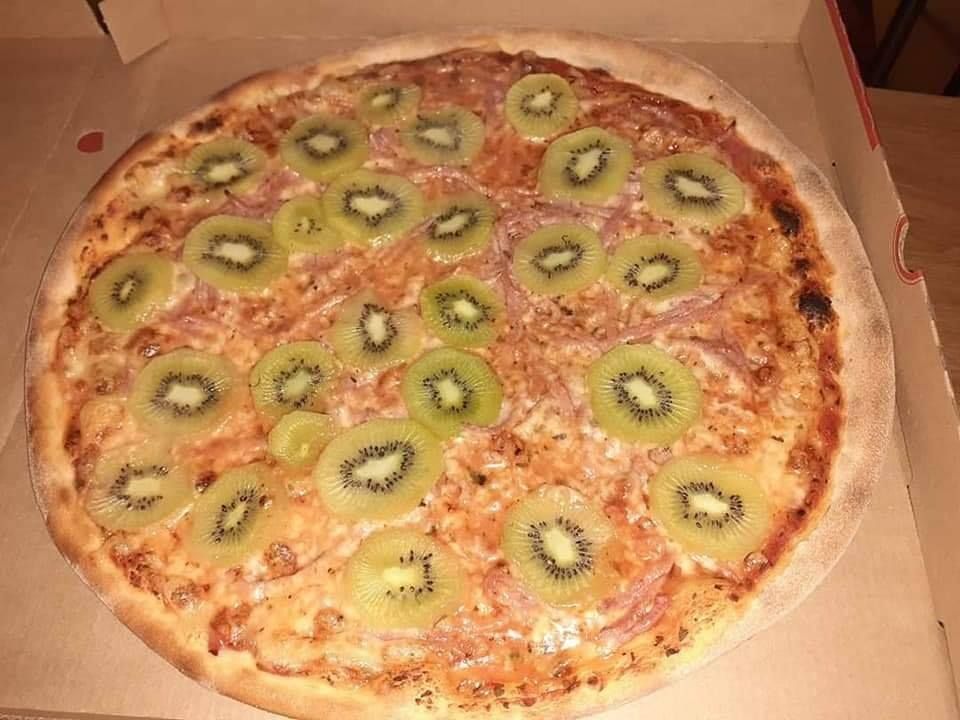 This is an abomination unto Nuggan.
There is absolutely no logical reason for this, and frankly I wouldn't even be prepared to ask
@Napoleon Dynamite
take this one for the team - Gastronaught of the SMB he may be, this could be too much.